The Collection of Background Images No.3
---
Click following image and the full selected image will appear. If it does not appear, click the following chart. If you want to return to this page from the page upon which the selected image appears, click "Back" button on your browser.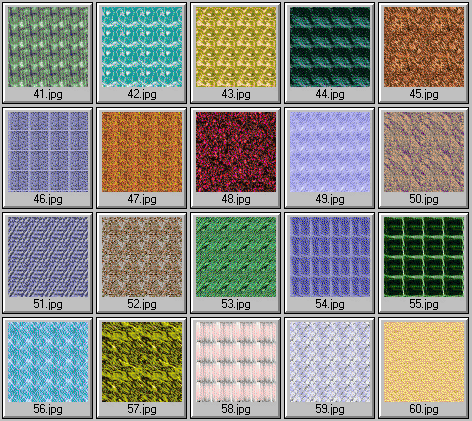 ---
Downloading compressed files.
The image files are in ZIP compression format(a common format). Click the utility such as WinZIP.
If you are a Macintosh user, after you decompress the file with MacGzip, convert it either the Apple File Exchange or PC Exchange (either of which should be attached to your system).
---
| Home | What's New? | Shop Development | Business Information | What's Cool? | Inquiry |
---
Copyright (C) 1996 SYNTAX Inc. All rights reserved.
E-mail:webmaster@syntax.co.jp